Sept. 11, 2014, began as a happy day for Mary Patrick. She and her older sister were walking to a wedding in a nearby village with the bride-to-be and the bride's younger sister. But their lives, like those of many other young women in Nigeria, changed forever with the terrifying sound of yelling and gunfire.
Mary, who was 24 years old, quickly hid in a nearby house with the others when the Boko Haram attack began in Adamawa state, in northeastern Nigeria. They hid in the house for four days before being captured while trying to escape.
"The only thing I was thinking when they took me is that I will die," Mary said. "I know they will kill me. I'm just praying to God everything that I do that is wrong, that the good Lord will forgive me."
The horror that Mary faced during four months of captivity with Boko Haram became clear to a front-line worker when he tried to buy her a meal.
"I wanted to buy food for her and bought some meat," the worker said. "She told me she couldn't eat the meat. She said, 'In the camp they used to eat human flesh, so every meat looks like human flesh.'"
Brainwashed And Abused By Boko Haram
Boko Haram's campaign to establish an Islamic territory in northern Nigeria has resulted in the slaughter of thousands of Christians, including a reported 10,000 people in 2014, and has forced more than 1.5 million people from their homes. The insurgent group also has kidnapped hundreds of young women like Mary, brainwashing them and using them for whatever purposes they desire.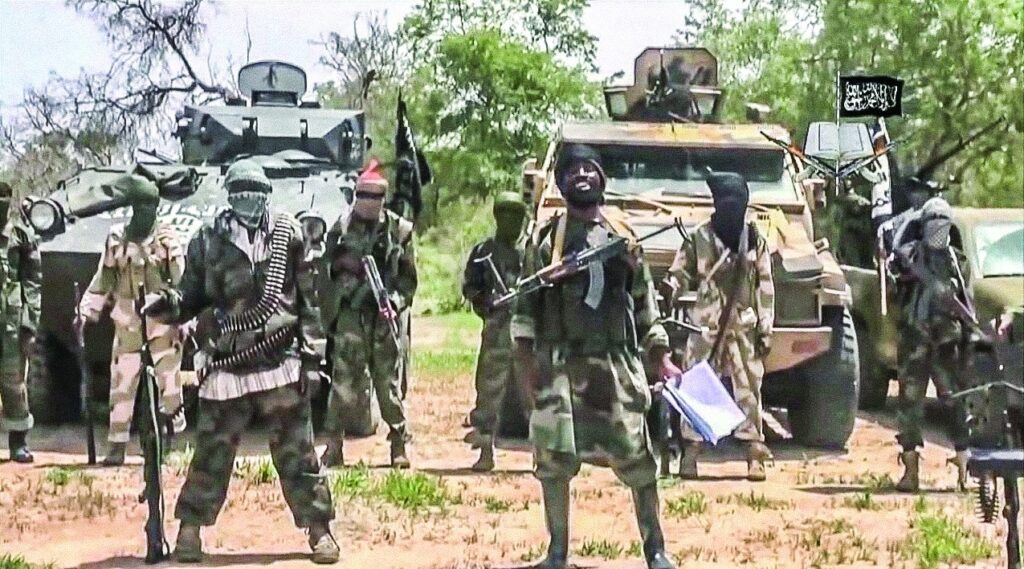 Mary's brainwashing began as soon as she arrived at the Boko Haram camp, in another part of Adamawa state. She quickly found herself behaving like the dozens of other young women in the camp, some of whom were "Chibok girls." The April 2014 abductions of 276 girls from a school in Chibok, Borno state, brought international attention to Boko Haram's practice of kidnapping and abusing young girls.
Mary said the more than 50 Chibok girls she met were among the most vicious prisoners she encountered.
"The [Boko Haram] train women how to shoot, how to bomb," she said. "They even taught how to shoot a gun, how to kill somebody, bomb places like churches, wood houses and schools."
The women were told these attacks were the work of God. Mary even carried out an attack on her own church, but she said she tried to shoot away from people.
Boko Haram's brutality scarred Mary deeply. She watched as they killed her older sister for disobeying orders to murder a man who had refused to renounce his Christian faith. She watched as her friend, abducted on her wedding day, and her friend's younger sister were married off to Boko Haram commanders. And Mary was repeatedly raped during her time in captivity.
"Sometimes five men at the same time," she said. "After this one, this one."
As Mary was forced to recite verses from the Quran week after week and even was given a Muslim name, her Christian identity began to slip away.
"I just forgot how to pray, how to read the Bible," she said. "When I was Boko Haram, the only thing is Muslim prayer."
ESCAPING TO NEW LIFE
After four months, Mary saw an opportunity to escape. One night when the Boko Haram terrorists were drunk, she and an older woman fled into the bush.
The escape came just in time. Mary was days away from being forced to marry a man who had raped her several times and had killed her sister.
When Mary made it home, she learned that her father had died of a heart attack following the abduction of his daughters. She is now the only living member of her family.
A front-line worker helped Mary work through the trauma she suffered in captivity. After several months of freedom, Mary is still recovering small pieces of her identity each day.
"She is a bit bold now and she is outspoken,"
ORIGINALLY PUBLISHED ON: August 1, 2015
POSTED ON: February 8, 2022
© 2022 The Voice of the Martyrs. All rights reserved.